Places, Beaches and Excursions
The island of Tilos is an inexhaustible source of suggestive places and corners for excursions and explorations. Among the many beaches and resorts here is a small taste of the beauties of the island.
LIVADIA
It is the heart of the island and the port of arrival of ferries and hydrofoils. Along with the coast of white and polished pebbles and crystal clear sea, here are taverns, bars, mini markets, souvenir shops, car rentals, scooters, bicycles, the bank and the post office. It is possible to book a "caichi" which, for a fee, makes splendid excursions, half or full day, on the many beaches of the island. In the morning the "caichi" sets sail from the port of Livadia to the bays and the most suggestive and hidden corners of the island where its guests can dive themselves in the crystal clear waters and enjoy the tranquility of uncontaminated nature, far from chaos and confusion.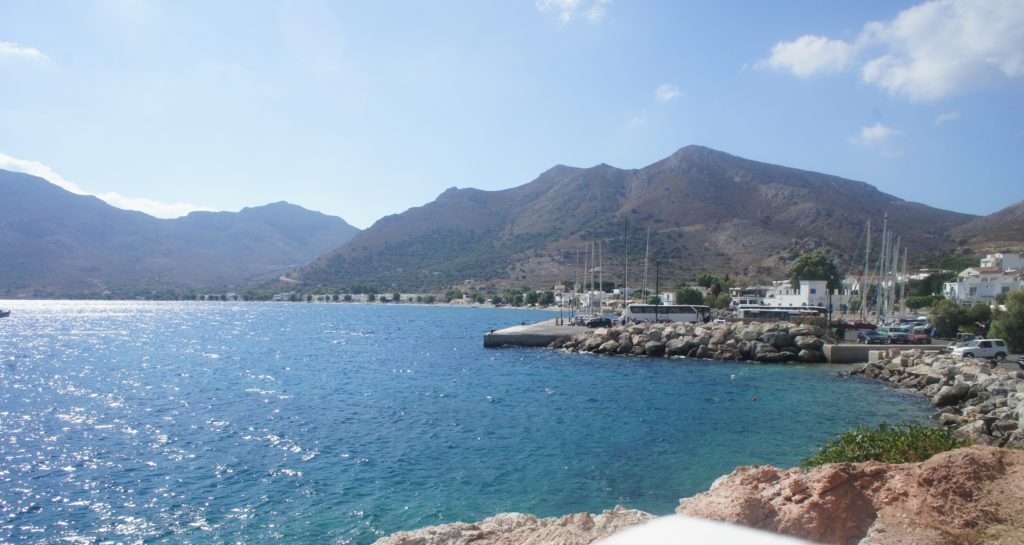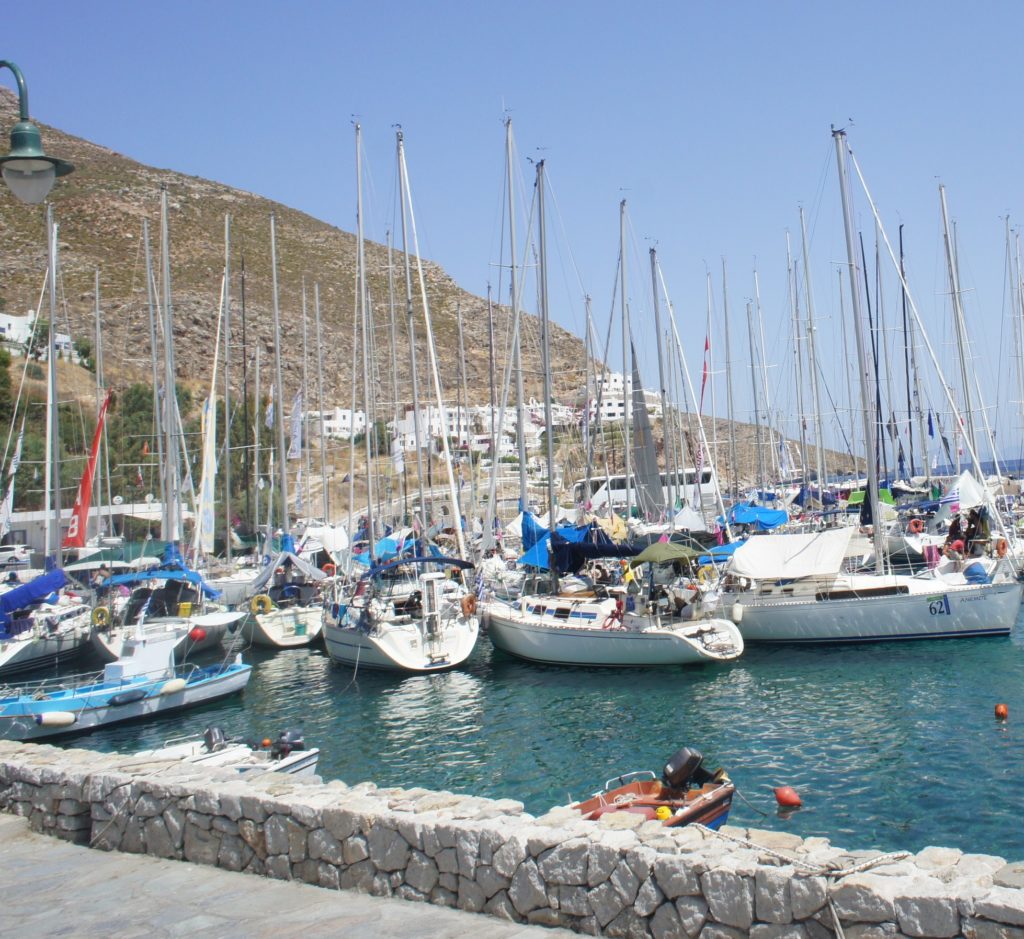 PLAKA
In a very suggestive panoramic position, it is certainly one of the most beautiful sandy beaches of the island. With its pristine sea it is reachable by taking the panoramic road that leads to the Monastery of Agios Pantaleimon.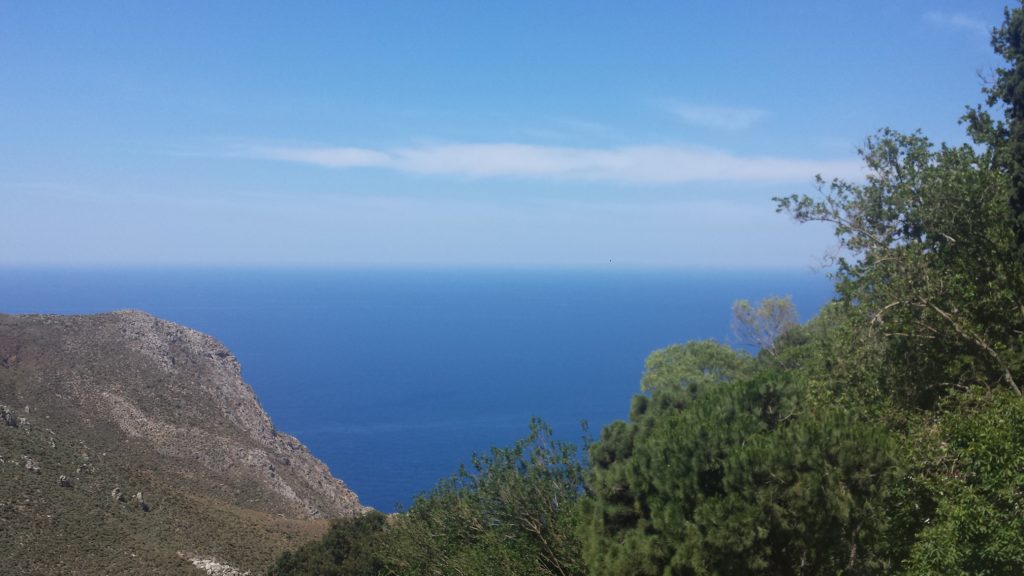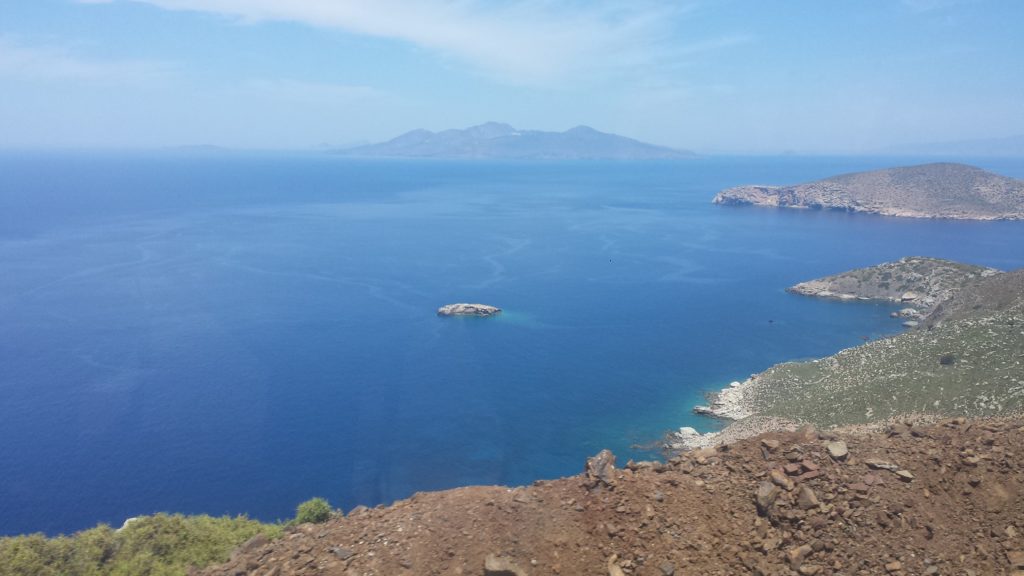 MEGALO CHORIO
The capital of the island is Megalo Chorio (large village) located north of the inland, built amphitheatrically on the slope of a hill, at the top of which is the Castle of the Knights of St.John. Inside, some frescoes dating back to the 16th century are still visible. From the Castle you can visit the caves of Halkadio, where the remains of dwarf elephants were discovered in 1971, the last ones lived in Europe, about 120-150 centimeters tall, extinct 3.700 years ago, kept in the small Museum near the Municipality. Not to forget the Orthodox Church of Megalo Chorio and its remarkable icons.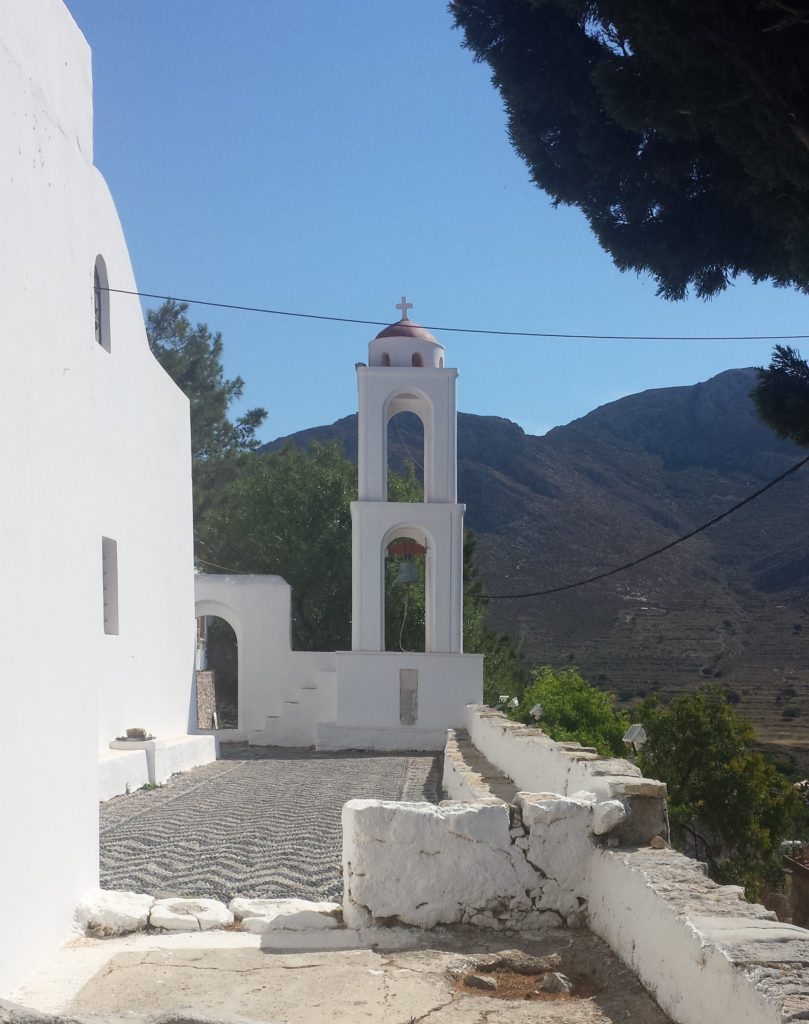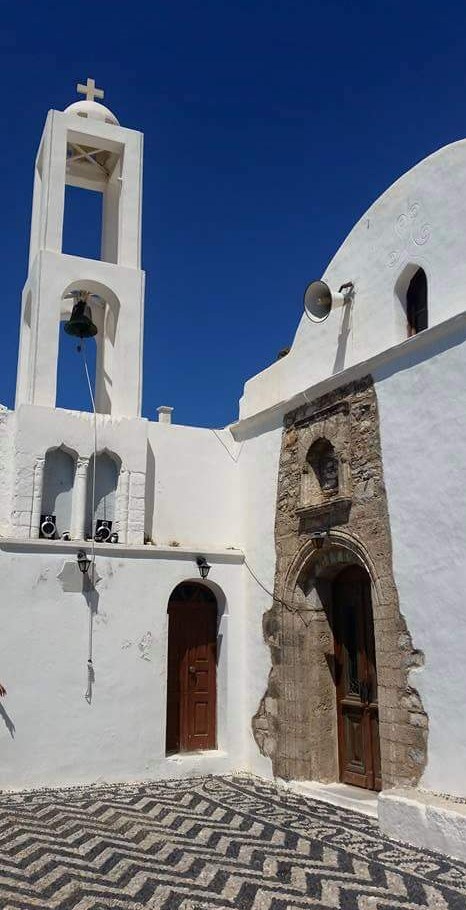 MONASTERY AGHIOS PANTALEIMON
To the north-east of Megalo Chorio, 800 meters above sea level, stands the Monastery of Aghios Pantaleimon, the patron saint of the island. The Monastery is located in a naturalistic area of particular beauty and is surrounded by the typical floor composed of pebbles. It was built in 1470-80, perhaps above the ruins of an ancient temple dedicated to Neptune. Its current form is due to two renovations that took place in 1703 and 1824, while the beautiful icon inside the Church was created in the seventeenth century.